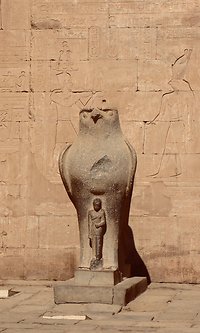 What is the Jungian approach to psychotherapy?
En Francais

It is an approach that takes into account our wider personality, the one that encompasses not only our conscious, self-aware being, but also the other, the unconscious side, which expresses itself through dreams, fantasies, slips of the tongue, and unconscious motives.
By taking the unconscious into account, we discover how to pass through those difficult times when the rational mind cannot offer a solution to the problem at hand and we sink into negative thoughts and feelings.
This approach also offers a way to discover what gives meaning to life and to find and follow the path that is right for us.
Whatever the goal, the journey is not easy and straightforward. Courage and perseverance are required.


"Dreams are neither deliberate nor arbitrary fabrications; they are natural phenomena which are nothing other than what they pretend to be. They do not deceive, they do not lie, they do not distort or disguise.... They are invariably seeking to express something that the ego does not know and does not understand."
"Dreams, then, convey to us in figurative language - that is, in sensuous, concrete imagery - thoughts, judgements, views, directives, tendencies, which were unconscious either because of repression or through mere lack of realisation."
― C.G. Jung (for more information about C.G. Jung click here)
Quelle est l'approche jungienne de la psychothérapie ?
In English

C'est une approche qui prend en compte notre personnalité au sens large, celle qui englobe non seulement notre être conscient et conscient de soi, mais aussi l'autre, le côté inconscient, qui s'exprime à travers les rêves, les fantasmes, les lapsus et les motifs inconscients.
En tenant compte de l'inconscient, nous découvrons comment passer à travers ces moments difficiles où l'esprit rationnel ne peut pas offrir de solution au problème posé et où nous nous enfonçons dans des pensées et des sentiments négatifs.
Cette approche offre également un moyen de découvrir ce qui donne un sens à la vie et de trouver et suivre le chemin qui nous convient.
Quel que soit l'objectif, le voyage n'est pas facile et simple. Il faut du courage et de la persévérance.

"Les rêves ne sont ni des fabrications délibérées ni arbitraires ; ce sont des phénomènes naturels qui ne sont rien d'autre que ce qu'ils prétendent être. Ils ne trompent pas, ils ne mentent pas, ils ne déforment pas et ne déguisent pas... Ils cherchent invariablement à exprimer quelque chose que l'ego ne connaît pas et ne comprend pas".
"Les rêves nous transmettent donc dans un langage figuratif - c'est-à-dire dans une imagerie sensuelle et concrète - des pensées, des jugements, des points de vue, des directives, des tendances, qui étaient inconscients soit à cause de la répression, soit par simple manque de réalisation."
- C.G. Jung (pour plus d'informations sur C.G. Jung cliquez ici)